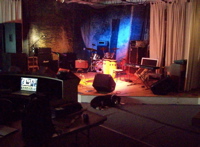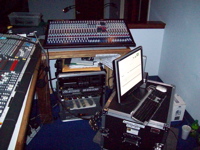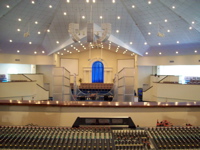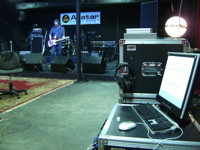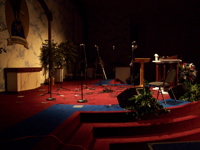 Angelic Productions
Mobile Recording





As the name implies, we will go just about anywhere to make you a record comparable to any studio facility. Whether it be a live music venue, your place of worship, your rehearsal hall or your living room: We can bring you 16 - 96 combined simultaneous inputs of Pro Tools HD/TDM recording.

The flexability of our flight case design allows us to fit into small spaces where no other recording system can go! Put it on stage next to your Monitor desk or out by the Front of House engineer.

What The Overture Studios Remote Truck lacks it it's ability to fit on stage with you, it more than makes up for in ease of use. We supply our own power or tap your distribution. Then we roll out an isolated microphone split and it's off to the races.

Across the street, across the country, across the globe; the answer to the question "Where are you located?" is:

Wherever you are, that's where we'll be...